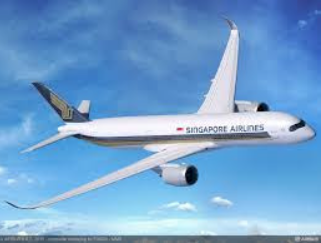 Airbus has delivered the first of its newest aircraft model, the A350-900ULR to Singapore Airlines. ULR is the acronym for Ultra Long Range, and starting later this month, Singapore Airlines will offer the longest continuous commercial flight on record.
The route will fly from Singapore to Newark and it will take 19 hours to complete. Airbus has achieved this range with a change to the fuel system, which allows for the plane to carry more volume, and an aerodynamic design change that increases the fuel efficiency of the aircraft by 25 percent.
But because carrying a massive amount of fuel adds weight, thus requiring even more fuel, the Airbus 350-900URL has a significantly smaller passenger load. It will offer 67 seats in business class and 94 in economy, compared to the larger Airbus jumbo jet, which carries up to 500 passengers. To compensate for the time required to complete the flight, the cabin is roomier and quieter, with multiple entertainment options available.
Mark Lohsen
Global Chamber Charlotte